Stay in the Know
Club News and Events
These are news items and announcements of Wyoming Lions Club projects and events.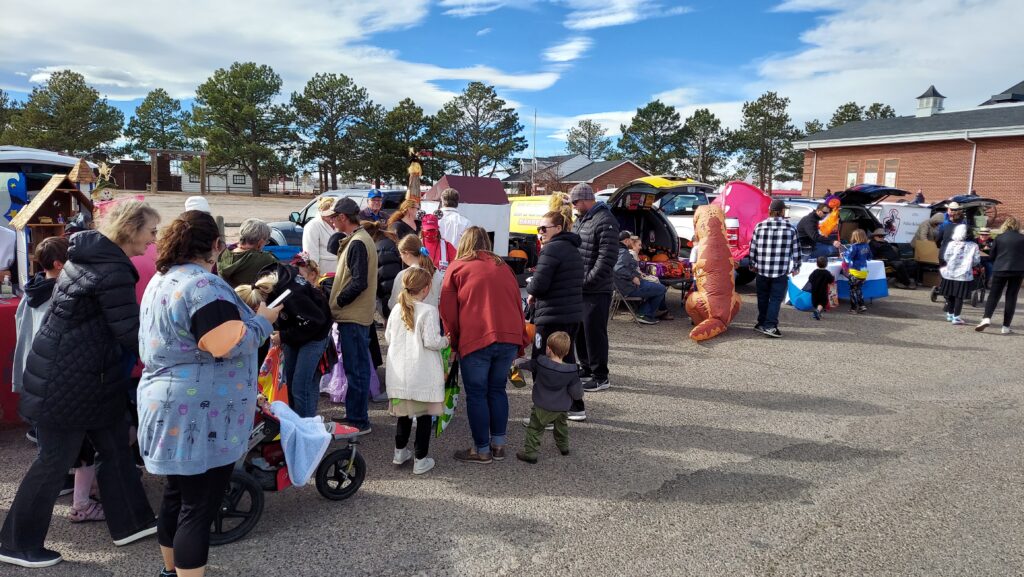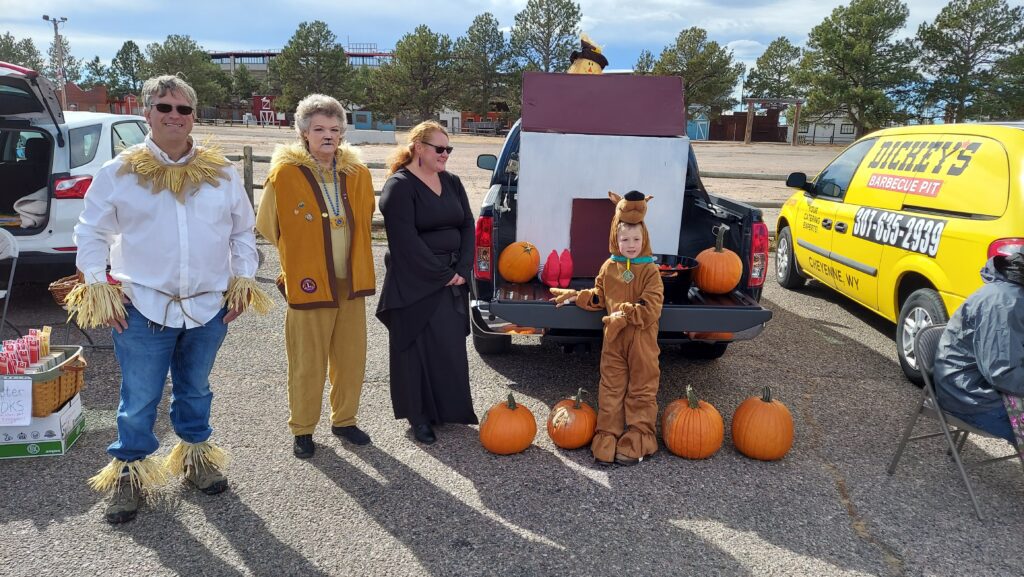 Cheyenne Sunrise Lions Halloween Activity
On October 30, the Cheyenne Sunrise Lions participated in a "Trunk or Treat" activity at the Old West Museum in LION'S PARK in Cheyenne. Approximately 40 groups were represented in the event. It was held outside in the museum parking lot. Cars were backed into a circular pattern, and kids in costumes moved from car to car collecting candy and other treats. Club organizers, Roy and Kristin Olaveson, said they bought 1800 pieces of candy, and only had about 100 pieces left over. Roy and Kristin's son handed out candy after making the rounds of the other cars himself. Also participating from the Club were: PID John Harper, Past President Denise Miller, Past District Governor Dave Orr and Lion Kathy Orr. This is the second year the Sunrise Lions have supported this community service event sponsored by the Old West Museum in Frontier Park.